Plant Care
Light, water, and general maintenance all play a vital role in helping our plants thrive and continue to bring joy. Read on to learn what you need to keep your plant pals happy and healthy.
wewed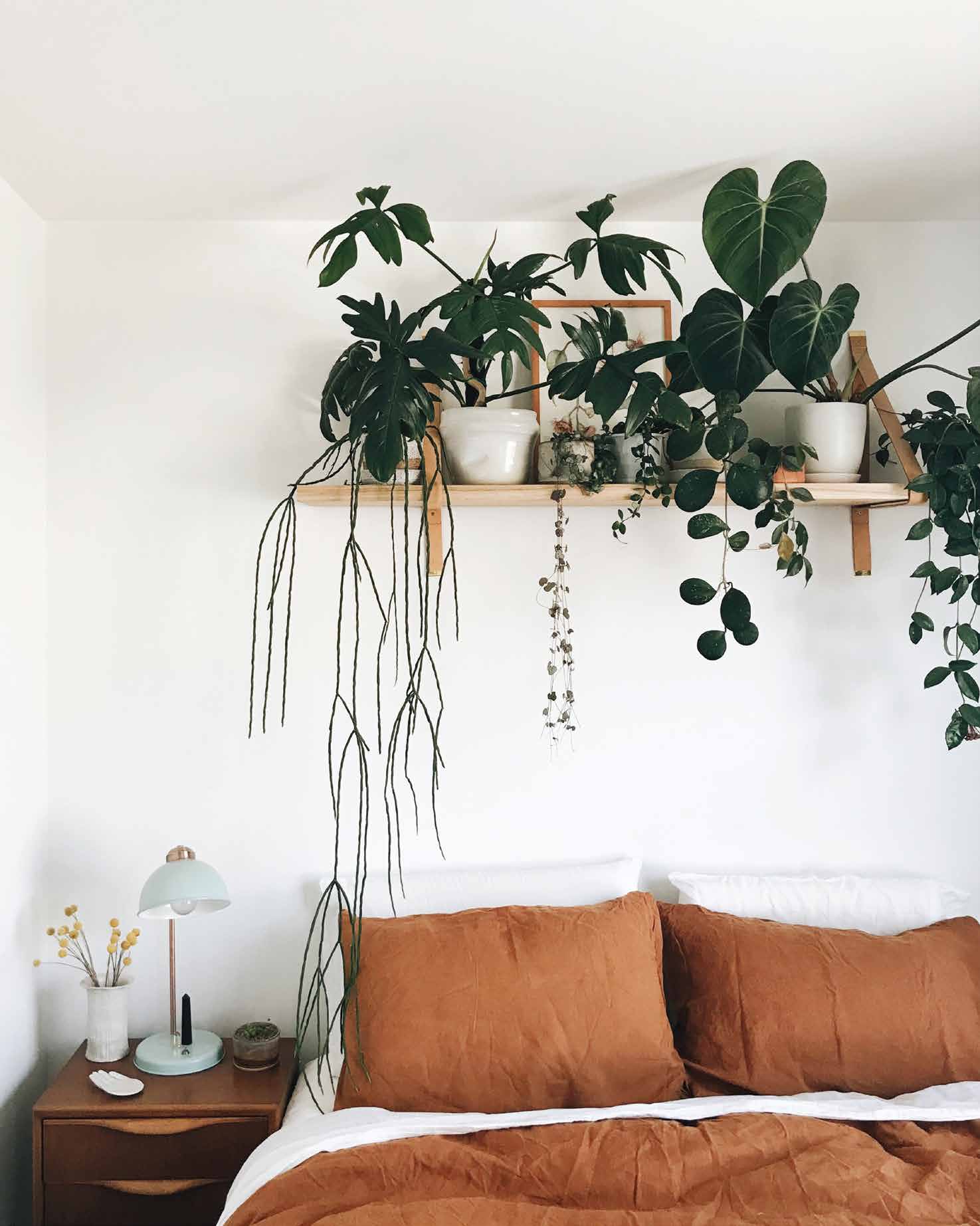 Light

Be aware that light conditions will vary from season to season. Reposition plants accordingly to ensure their light needs are consistently being met.

LOW — MODERATE

Tolerant of shady conditions, but will also thrive in bright, indirect light.

BRIGHT, INDIRECT

Enjoys a position that receives diffuse bright light and some direct gentle rays in the morning, but avoids harsh afternoon sun.

BRIGHT, DIRECT

Enjoys bright direct sunlight for at least four hours/day.

Water

Dipping your finger regularly in the top layer of soil is the best way to monitor the watering needs of your plant. Note that seasonal differences will effect watering frequency. You will generally need to reduce watering in the cooler months.

LOW

Water roughly once a fortnight or when the majority of the soil has dried out.

MODERATE

Water roughly once a week when the top few centimetres of soil has dried out.

HIGH

Water roughly twice a week when the soil surface has dried out.

MISTING

Spritz your plants using a spray bottle filled with water once a week or so, to increase moisture levels.

Maintenance

General plant maintenance means regularly checking in on your foliage friends to ensure their good health.

WIPING LEAVES

This removes dust build up and should be done monthly with a soft brush or alternatively you can use a damp cloth or pop your plant in the shower.

WHITE OIL

This product is great to have on hand to deter pests and keep leaves nice and shiny.

FERTILISE

This is best done during the active growing period (generally spring and summer) to give plants an extra boost. Liquid or slow release fertiliser is best for indoor plants. Always err on the side of caution and dilute more than the product instructions suggest. Choose a fertiliser that is specific to your type of plant (i.e. leafy tropical, or succulent) and keep in mind that freshly purchased plants are generally full of nutrients and shouldn't require fertilising for around 6-12 months.